Sutton Coldfield International 2022
Another amazing week we had with the PSA Sutton Coldfield International event for 2022 held at the club. The club was packed throughout the week with many people coming down to watch some top quality squash at the club. Thank you to all who engaged throughout the week and made the week such a success.
Below you can see a report of the final results. You can catch up on the youtube streams throughout the week – https://www.suttonsquashclub.net/psa2022/
Finals Results
Amina Orfi beat Kaitlyn Watts 11-9, 11-3, 11-4 (34 mins)
Kaitlyn started the match really positively, using height and hold in a way that no other player had tested the young Egyptian with so far this week; A very even first game really could have gone either way. The next two games remained very competitive with Watts having some success with the same tactics, however Amina was really starting to find her range and the accuracy of her length hitting was quite something, never letting her opponent settle onto an easy ball. Both have been a pleasure to have at the club and we wish them success for the rest of the season.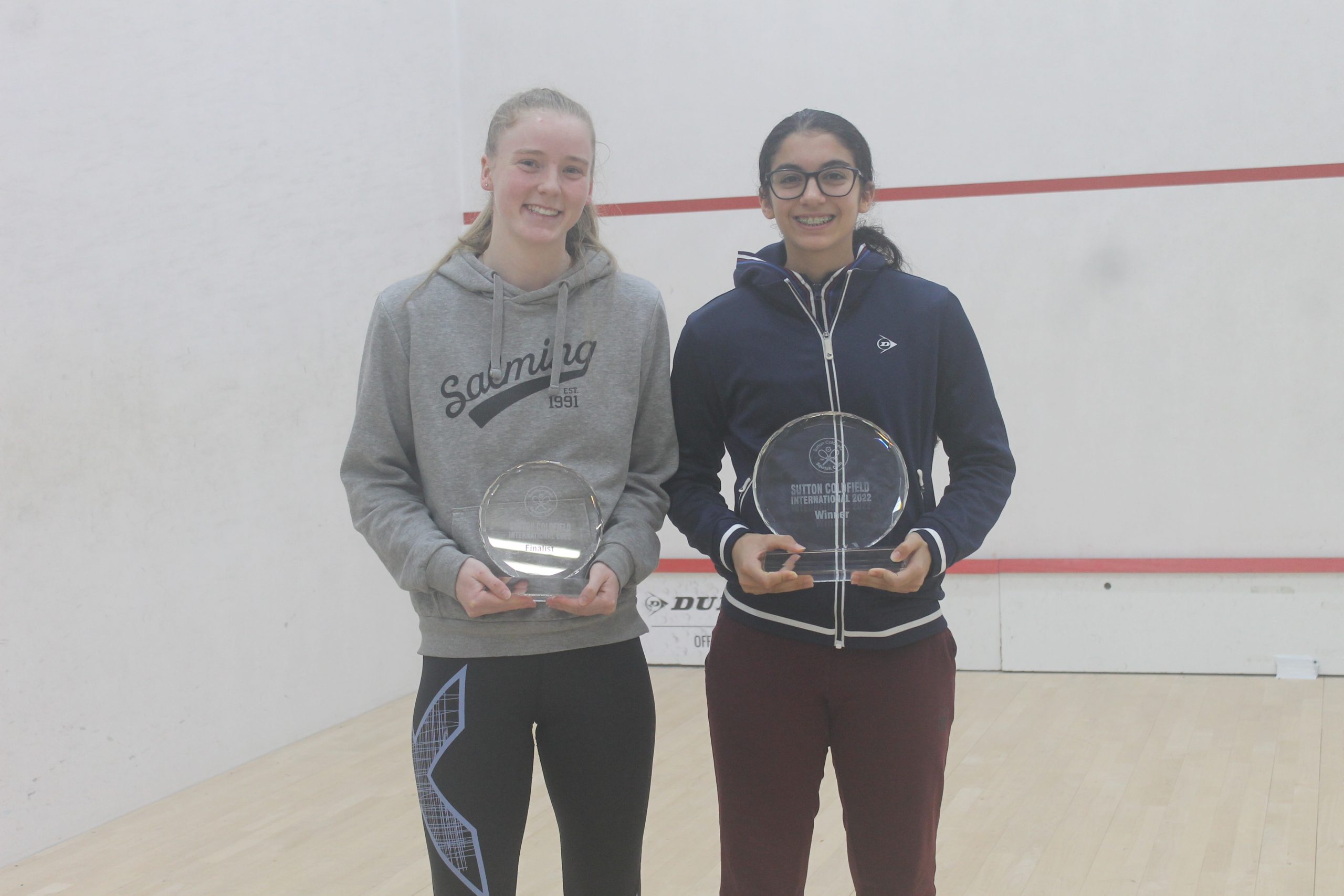 Emyr Evans beat Simon Herbert 11-2, 11-7, 4-11, 11-8 (44 mins)
An attack minded Simon began the match frequently opening up the court and looking for the quick winners. Emyr soaked up the pressure and countered well to take a comfortable first game assisted by a number of errors from Herbert. The second game was closer but Herbert still perhaps looking to attack too early and handing too many opportunities to the Welshman. A much more patent approach paid dividends in the fourth game and for the first time all week it looked as though Evans could be beginning to tire as the number 2 seed clawed a game back. Evans regrouped in the fourth to take a commanding 10-3 lead and looked well on the way to a comfortable victory. However, there were a few nerves as Simon pegged him back to 8-10 before a stroke decision gave Evans his first Challenger title at the eighth attempt.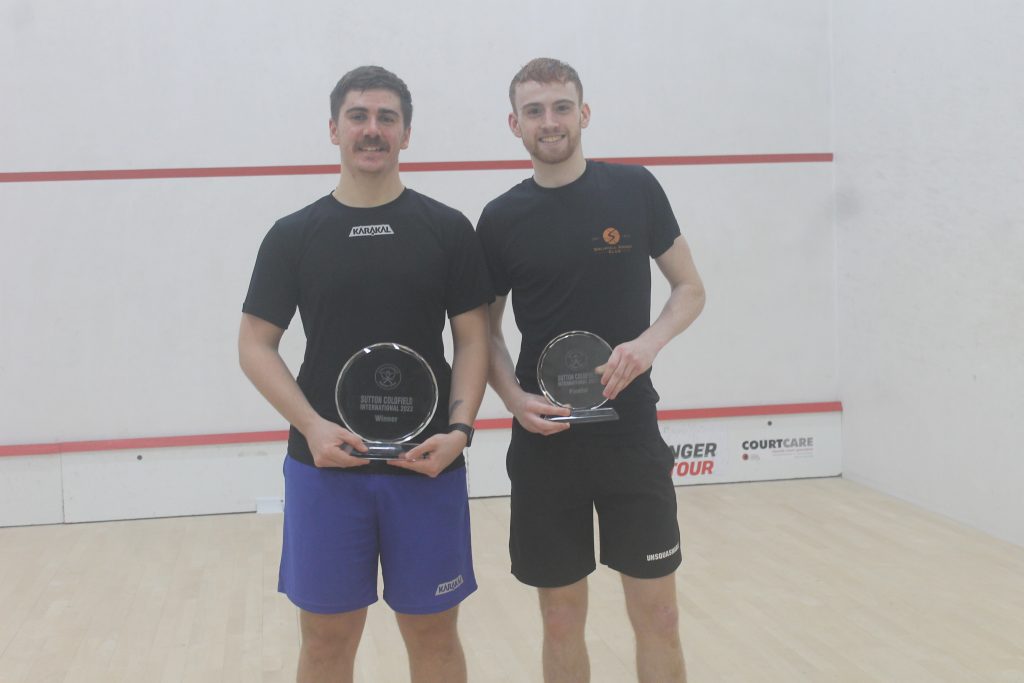 A huge thank you to our sponsors for the event – Boss, Aston and Fincher and Fig and Olive – without their support we would certainly not be able to put on event such as this.