Wow, what a week! A huge thank you to all of the players who have made this week such a success along with our amazing tournament team.
Also, to the never-ending support of our sponsor, Aston and Fincher.
Finals – Saturday 27th November
Alicia Mead beat Torrie Malik 11-7, 11-9, 11-13, 6-11, 11-5 (52 mins)
Alicia started really strongly playing some accurate squash and moving very well, with Torrie perhaps contributing a few too many mistakes in the first two games. At 7-2 in the third it seemed we were in for a quick win, Torrie looking down and out. However, the youngster showed some real battling qualities to claw her way back and extend the match.
A change of tactics saw her slow the game down with height and hit some devastating kills off of any loose returns to take a comfortable fourth game. Alicia regrouped and adjusted to pull away from four all in the fifth to take the match and the title.
Sam Todd beat Miles Jenkins 11-4, 11-8, 11-2 (36 mins)
It was always going to be interesting to see how much both players had left after tough matches yesterday, especially Sam. However, the number 2 seed started quickly and never let Miles settle into the match, hitting a number of winners and countering at the front brilliantly, his opponent struggling to read the variations.
At 6-4 up in the second it looked like Miles may have got himself a foothold in the match but a few quickfire winners turning things back in Sam's favour.
Full of confidence Sam took control of the third game and never let up.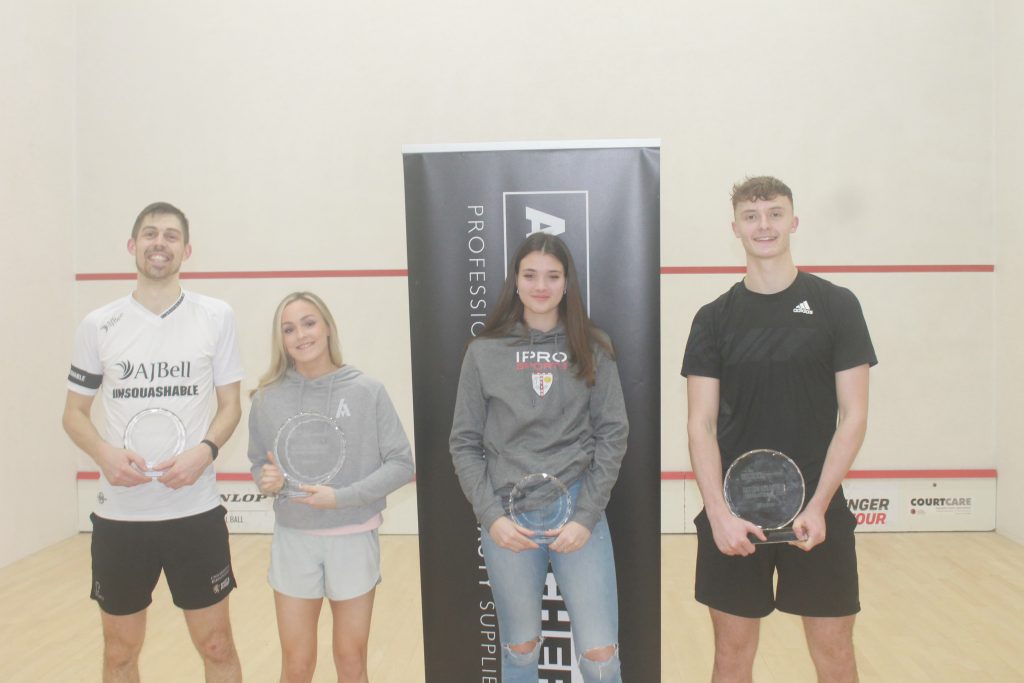 Visit the club page here for full details and video footage