Ladies Night: £1.50 for members, £5 for non-members
Squash: Tuesday 8pm-9pm Racketball: 8pm-9pm
A mixture of coaching, routines and games, suitable for all standards in a relaxed and friendly environment. Beginners welcome.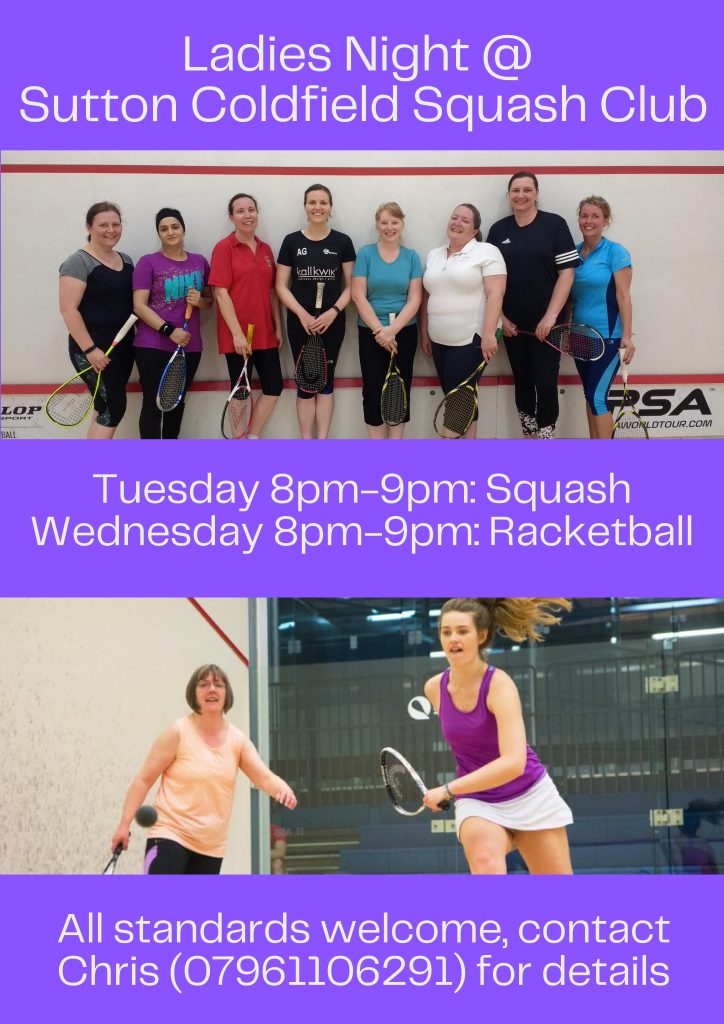 Skills and Drills: £4.50 for members, £5.50 for non-members
Thursday 8pm-9pm
Aimed at lower to mid-level league players. This coach led session aims to improve each aspect of your game through coaching, targeted routines, condition games and match play.