Sponsorship Opportunities at the club
Our mission statement is 'to provide an affordable and accessible squash, racketball and fitness facility, that maximises the opportunity to participate'.
We have approximately 250 squash members along with welcoming a large number of non members over the course of the year, from guests of members to opposing team players and spectators at many of our events.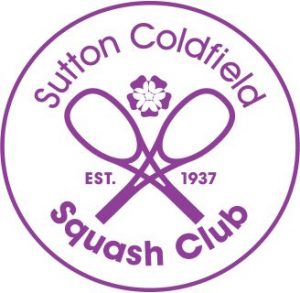 Over a 12 month period we expect to a throughput of around 600 unique visitors. All of these individuals are a potential target audience for local companies willing to sponsor the club in some form.
If you wish to discuss any of the opportunities outlined in this pack please contact Sutton Coldfield Squash Club Sponsorship Officer Tony McCallister at tonymcallister3@gmail.com or on 07531059126.
Sponsorship opportunities
Court Advertising – £250 per year
                                       –  £300 per year with additional advertising
                                       –  3 year discounted packages are available
We are offering the opportunity for your company to advertise in the above court area of the front wall on one or more of our six courts. Advertising boards measure x ft by x ft. The boards are highly visible to both players and spectators alike with their positioning high up at the front of the court.
Additional advertising is available for an extra £50 per year including:
Advertising on club website with a link to your site
Advertising on club booking system
Advertising slot on quarterly club newsletter
A 3 year package can be secured at a discount of £50 per year on our yearly prices. Pleas enquire if you would like a more bespoke package for your company.
Junior Academy Sponsorship 
Current Sponsors:                                                               

Our junior academy is thriving both at a grass roots level and also on the performance side. We offer sporting opportunities from mini-squash through to elite players; More than 15 of our current academy players have represented Warwickshire and many have gone on to achieve high national rankings.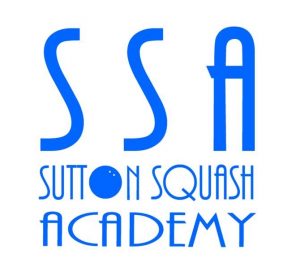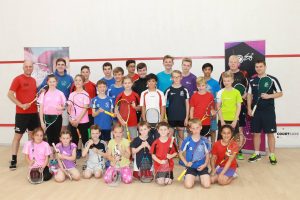 We are offering you the opportunity to support our current players on their journey and develop initiatives to encourage more children into sport by;
Funding Sutton Squash Academy T-shirts with your company logo
Funding our Coaches Team T-shirts with your company logo
Part funding of coaching courses for our older juniors
Funding trophies and prizes for our yearly internal junior club tournament.
Funding trophies and prizes for our annual junior open event.
Helping subsidise schools coaching initiatives.
Advertising on junior club notice board
Advertising on the club booking system display
Advertising on the club website
Team Sponsorship 
Current Sponsors:      

We have a number of teams that represent the club in the Warwickshire Squash and Racketball Leagues. Our strongest players turn out weekly to do battle against the best Warwickshire has to offer. Some of our players include:
Will Salter – Highest Squash World Ranking #250
Chris Hall – Current Warwickshire Squash and Racketball champion
Toby Ponting – Highest Squash World Ranking #388
Samantha Hampson – Wales Over 40/45 International
Andy Murray – England Over 50 International
Marcus Hayes – England Over 35 International
Squash 1st  Team     –   Warwickshire League 1st division
Squash 2nd Team     –   Warwickshire League 3rd division
Squash 3rd Team     –   Warwickshire League 4th division
Squash 4th Team     –   Warwickshire League 4th division
Racketball 1st Team   ­-   Warwickshire League 1st division
We can offer our team sponsors the following:
Highly visible kit sponsorship across Warwickshire and England Club Championships
Advertising in club website and club communications – with link to your website
Pictures in local newspapers