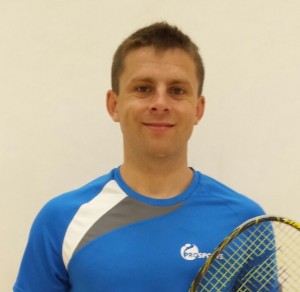 Adult & Junior Squash coaching is provided by our Squash Coach, Chris Hall.
Visit the Coaching page for details of a range of opportunities to improve your game and fitness.
Head Coach Chris Hall is an England Squash Level 3 coach.
He is a former junior national champion and England junior representative along with being a Warwickshire county player. He was also part of the gold medal winning England Team in the World Student Games held in Australia.
Chris has worked with a number of county, regional and nationally ranked junior squash players, including several of our own at Sutton. He looks after our ever expanding junior program and looks to frequently run adult coaching courses.
Chris is available throughout the week for lessons and tuition slots can be booked on the sign up sheet at the club.
Chris recently won the Sutton Coldfield Sports Awards 2017 Coach of year award which is testament to his massive contribution to the sort at club, county and national level. Read more here
Chris can be contacted at coaching@suttonsquashclub.net or on 07961 106291