Aquapark Special Offer – September 19th 4pm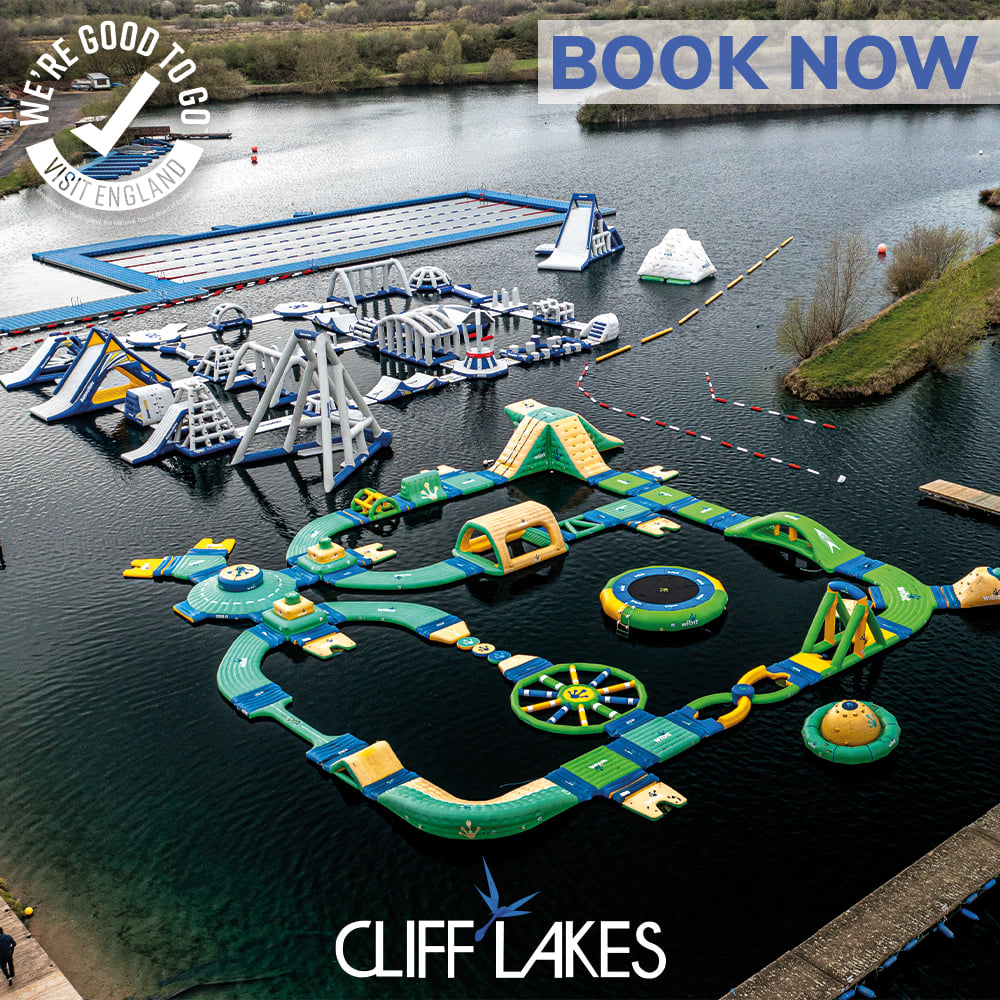 A few days ago we announced a great opportunity for squash club members, friends, family and children to have an hour of fun packed activity at one of the biggest Aqua Park in the UK.
Rich Quill (club member many will know) has very kindly given the squash club an opportunity to use the Aqua Park at Cliff Lakes. The proceeds from ticket sales will directly benefit the squash club.
We will be able to accommodate up to 120 people at a very reasonable cost of just £10 (includes a life jacket and wet suit).
Participants need to be 6 years and above and must be 1.10m+.
Aqua park is to be found at Cliff Lakes, Tamworth Road, Cliff, Warwickshire, B78 2DL.
The hour session will start at 4pm and we ask people to arrive around 3:30pm to allow for time to check-in ad receive a safety briefing.
Pictures and more details can be found on: https://www.clifflakes.co.uk/aquapark
We really hope this event will be attractive to a good number of people.
How to book using Sportsbooker
We have made booking as simple as possible using the Sports Booker system.
You will be able to do this by clicking on the Cliff Lakes Special session located under the Gym on 19th September at 4pm – for further details see the instructions at https://www.suttonsquashclub.net/aquapark/
Thanks again to Rich for providing the facility for what will be a fun afternoon at the park. Cliff Lakes has recently been awarded Trip Advisor Travellers Choice 2021 so this is an excellent opportunity for us to visit the park.
If you have any questions about the Aqua Park, please check the website and the FAQ section at https://www.clifflakes.co.uk/faqs or speak to a committee member